3D Blender Academy:
3D FOOTWEAR DESIGN
Author: Juraj Suska

Level: Beginners

Video time: 5 hours
Course overview
Enter the world of 3D shoe design using the free and open-source program 3D Blender.
This course was developed primarily for the needs of shoe designers experienced with 2D design and who want to move into a 3D environment.

This course is also suitable for experienced 3D designers who are looking for one profesional tool, that suits to all footwear designer needs including areas of last making, outsole design, upper design and rendering.
What is included?
Professional open source 3D tool:
Blender is a powerful software tool that covers almost all the needs of 3D shoe designers.
Empty space, drag to resize
5 learning modules:
The course is divided into 4 modules, namely: introduction to Blender, sole design and upper design.
Empty space, drag to resize
Experienced teacher:
Juraj has been involved in 3D footwear design for almost 15 years. At the same time, he has been teaching 3D design for shoe designers for almost 10 years.
Empty space, drag to resize
Downloadable files:
All 2D and 3D files available for download
What are the requirements?
Skills:
The course is created specifically for the needs of shoe designers using 2D design tools who want to enter the world of 3D design
Empty space, drag to resize
Hardware:
Blender can be installed on most PCs or Macs commonly sold today. It is recommended to have at least a 17" screen, a 3-button mouse and a full-sized keyboard (with numpad) will facilitate navigation.
Empty space, drag to resize
Adobe Illustrator:
We will use Adobe Illustrator in the course to create 2D textures. But of course you can use an alternative program according to your preferences.
What the hack is Blender?
Blender:
Is a professional 3D graphics software used today by artists, product designers, game designers and many other creative professionals.
Empty space, drag to resize
Open source software license:
This means that the software can be freely used for all kinds of projects, including commercial ones, without any licensing restrictions. Now and forever!
Empty space, drag to resize
All in one:
A great advantage of the Blender program for 3D shoe design is its ability to cover practically all areas and needs of a 3D shoe designer. In contrast, many competing paid software are often designed for only one specific task.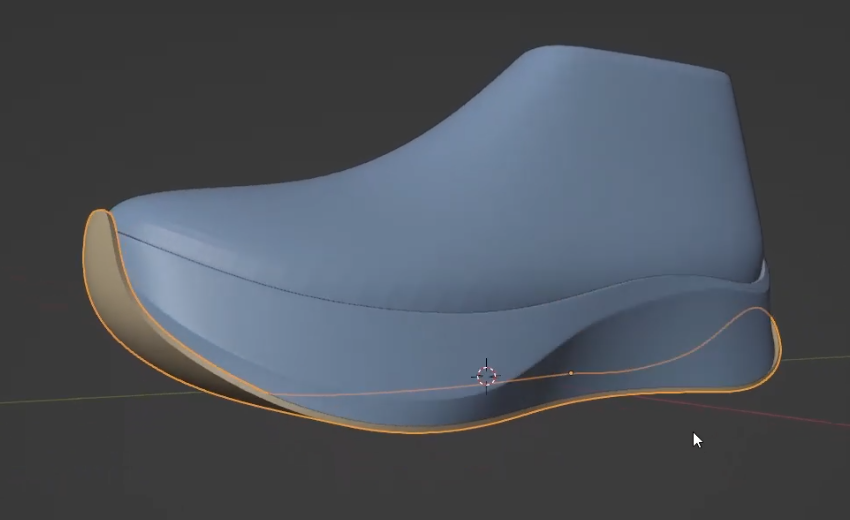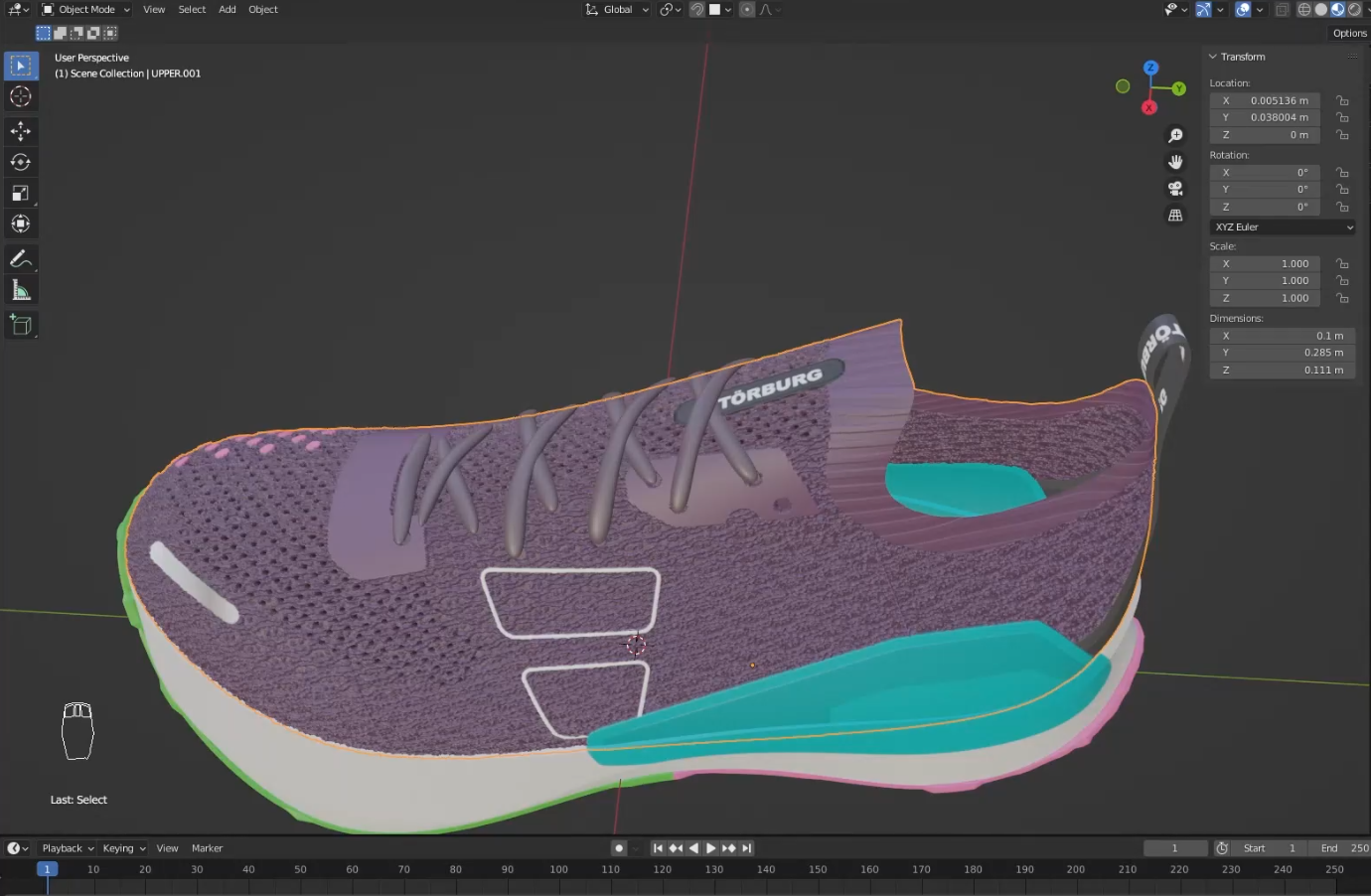 Meet the instructor
Juraj Suska

Juraj has been involved in the development and design of footwear for more than 20 years. Of those, 15 years have been devoted to the issue of digitisation and the use of digital tools.
During this period, he worked professionally with most of the 3D tools used today for shoe design, but in the last 5 years Blender has become his main 3D tool due to its versatility and work efficiency.

Juraj is also engaged in academic activities for almost 10 years, leading courses in 3D shoe design and digitisation at several institutions. He is also the founder and lead researcher in two organisations, Shoeast and Open Footwear Foundation, which focus on research and development of footwear design.

Currently located in Brno, Czech Republic.
Early Bird
10% OFF on the class
3D Blender Academy
Use promo code 3DEARLYBIRD