THE MASTERCLASS
Sneaker pattern making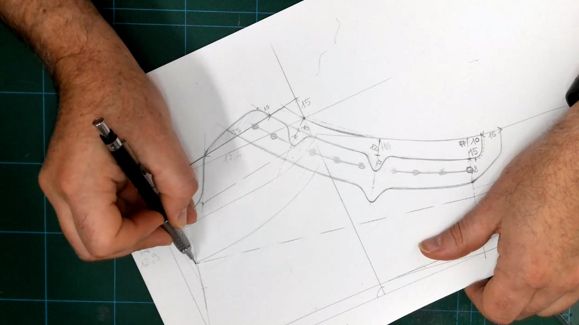 Led by industry experts, you'll learn the fundamentals of shoe design and pattern making for sneaker styles. You'll gain insights on the different types of sneaker shoes, from classic to sporty and performance, and learn how to create patterns that are both stylish and functional.
Technical director and senior teacher at Arsutoria School
Start from the basics and explore advanced topics
In-depth
In-depth 40 hours of video practical excercises
Online reviews with our teachers
All the tools you need
Arsutoria lasts and tools delivered to you
Price
€ 4500

What's included?
discover the secrets of sneakers

more than 40 different topics

in depth practical excercises

Five 1-to-1 tutoring sessions with our teachers to assess your progress

Arsutoria lasts, tools and instruments delivered to your home to follow the course
Upon enrolling, you will be contacted by the School to arrange your Review calendar and the shipping of the training material.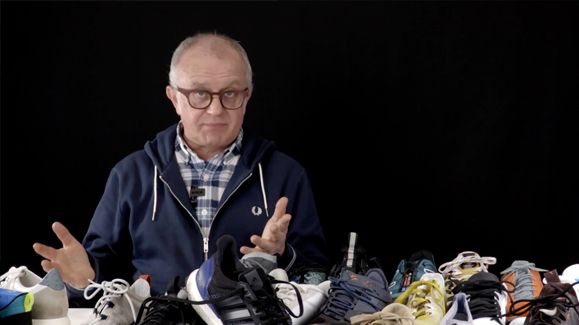 How sneakers are made
Deep dive into the intricacies, secrets and characteristics of sneaker shoes: from components to construction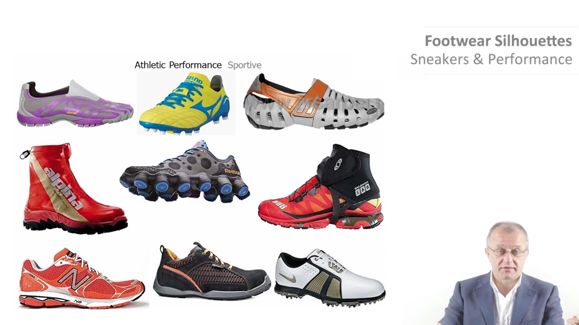 Footwear families
An introduction on the most common styles of sneakers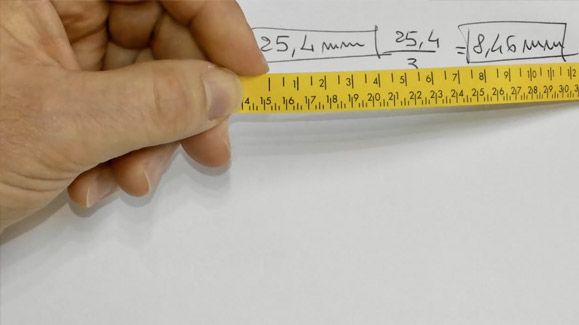 The theory of pattern making
Shoe pattern making requires a precise set of rules and procedures. Paolo will guide you in your journey to discover these rules and tips.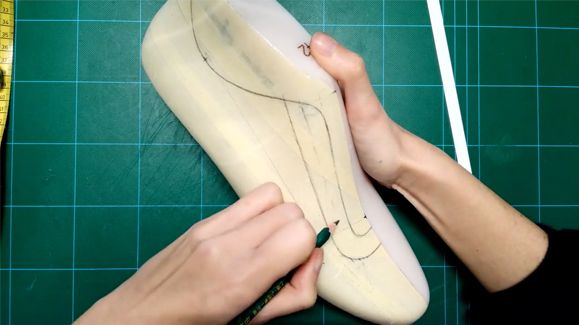 Draw on last
Let's start getting our hands dirty by learning the first steps of the Arsutoria Method: wrap a last in paper tape and start drawing the style lines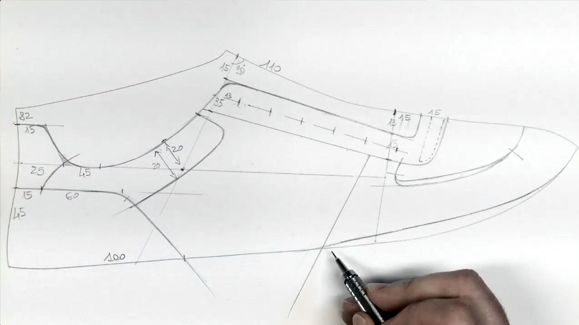 Men's sneaker pattern making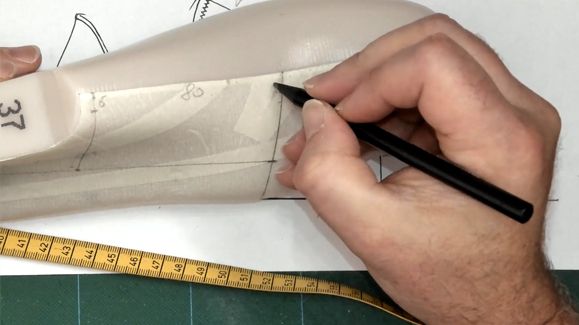 Women's sneaker pattern making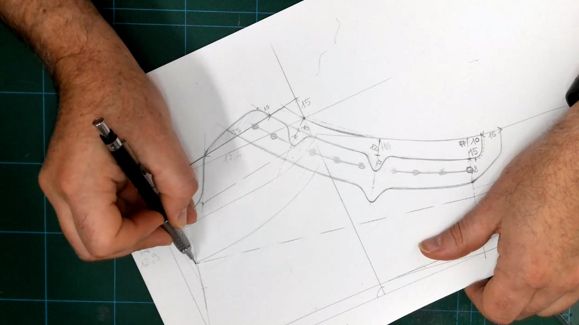 High cut sneaker pattern making
An overview of the styles you'll be learning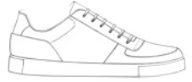 Men's sneaker 01 - board lasted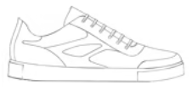 Men's sneaker 02 - edge strobel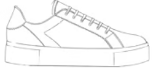 Women's sneaker 06 - edge strobel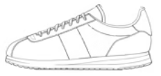 Women's sneaker 03 - edge stroble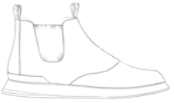 Men's casual chelsea style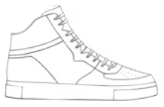 Men's basket style 08 - edge strobel
All the tools you need
Upon enrollment, we will contact you to organize the shipping of the materials you need to follow the course: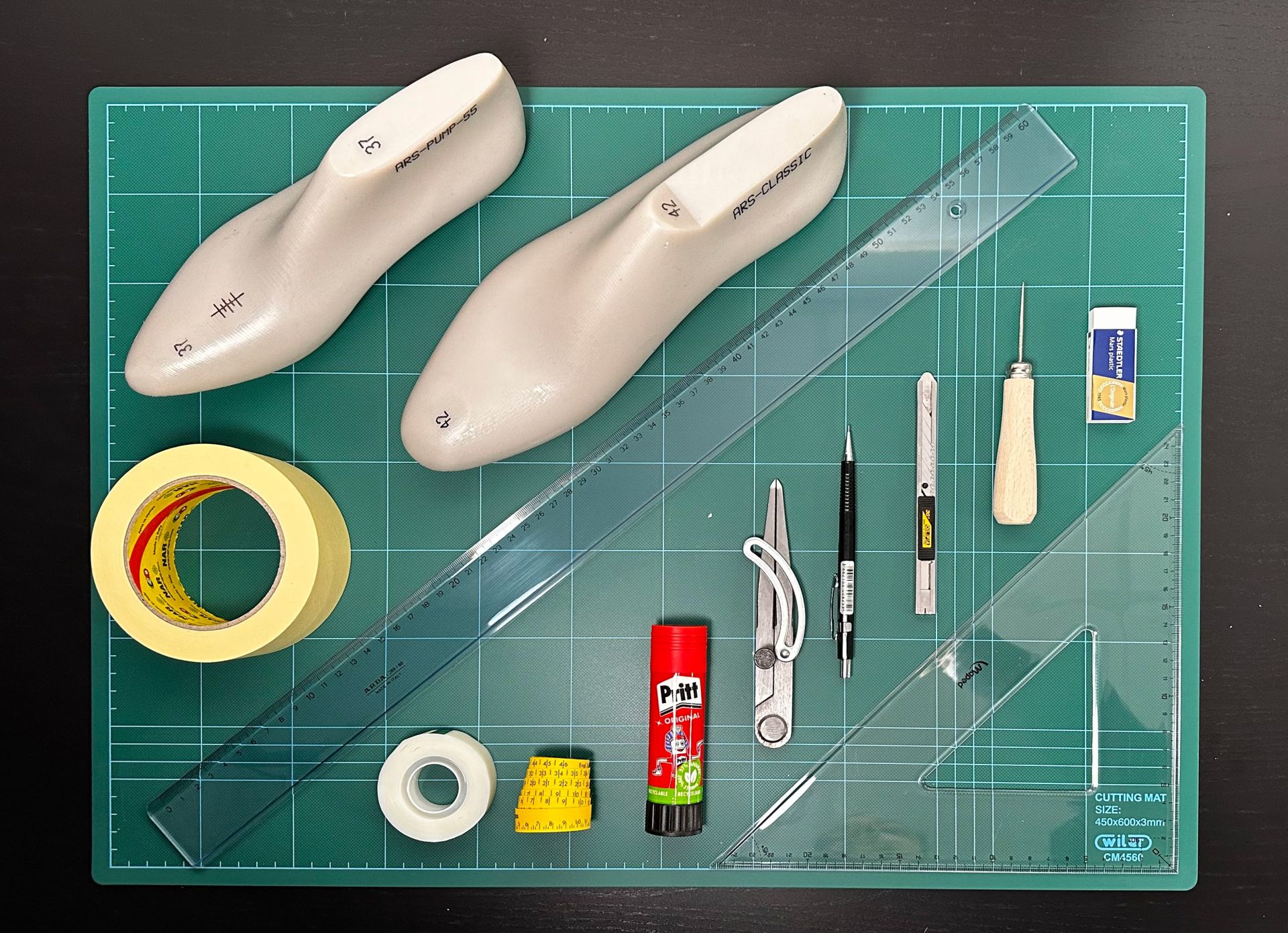 Designed and built for everyone
Whether you're a shoe enthusiast, a fashion designer, or an entrepreneur in the footwear industry, this course is for you.
Taking online classes has been a major benefit to me. The instructors are supportive and responsible in returning emails.
Helen Red
I would like to thank my instructors for their continuous support. The courses were challenging and well laid out.
Josh Stobbard
Frequently asked questions
How long does this course take?
Unlike most of the online courses you're used to, this is more of a "Attend our courses remotely" kind of course.
Upon enrolling, you will have access to the videos starting from a set date, and then you have up to 15 weeks to finish the course. You will have scheduled reviews and 1-on-1 tutoring with our teachers based on your pace.
Can I learn at my own pace?
For sure, if you feel like it, you can finish the course as soon as you can. You will mantain access to the videos for a whole year anyway, beginning from the start date of your session.
What materials do I need to follow this course?
We will provide you with a "starter" kit that includes all the tools you need to follow the course.
Paolo Marenghi
Paolo is an Arsutoria Alumnus from 1987. He had started as a pattern maker in his family company. The famous master Adriano Lunati asked him to join Arsutoria in 1993 as his successor. Since then he trained more than 3000 people including employees of brands such as Nike, Tod's, LVMH, Timberland...
Interested in this course?
Let us know.
No spam, we promise :)
Early Bird
10% OFF on the class
3D Blender Academy
Use promo code 3DEARLYBIRD